There's a great deal to be said of stylebyweil's specially designed cutting boards. First of all, each and every one of them is handmade, making them entirely unique. What's more, they are, one and all, of the highest quality and very long-lasting thanks to the materials used. At stylebyweil, beautiful craftsmanship and sophisticated design are matters of course. In the end, however, one argument is more convincing than all the others: All of our cutting boards are ideally suited for everyday use – even in difficult conditions. They're guaranteed to retain their quality for years to come, as hundreds of amateur and professional chefs will be happy to confirm. Just give them a quick rinse, oil them once in a while and you'll be able to use your cutting board again and again and again. It's really that simple.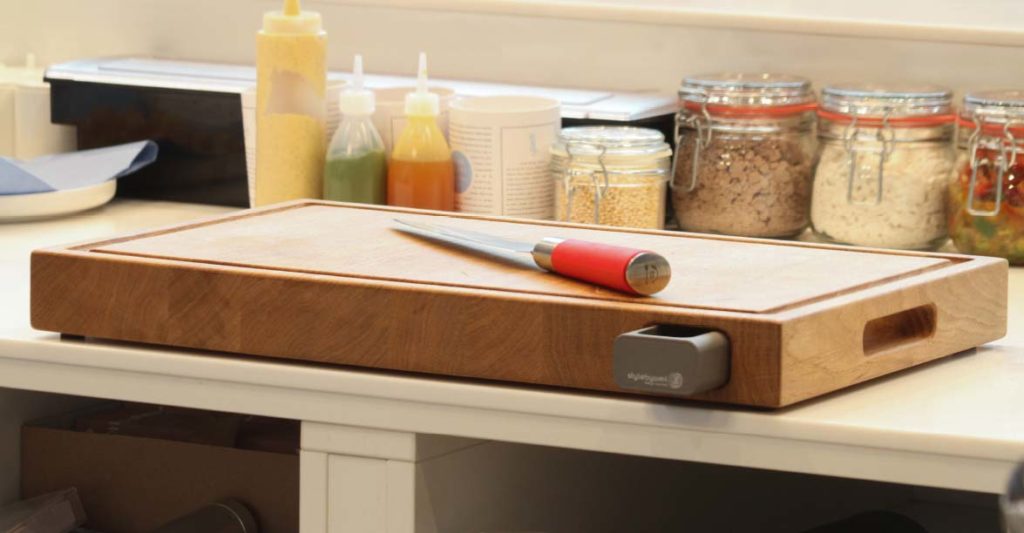 Practical. Safe. Anti-bacterial. Unique.
Juice groove for fast and clean cooking
Collecting drawer for further use of the juice
Additional condiments drawers available upon request
Hygienic handling guaranteed
Drawers made of aircraft aluminium
Standard issue featuring Teflon® PTFE coating in anthracite
Further coatings such as gold, platinum etc. available upon request
Safe
Stabile top surface thanks to the material strength of the wood used
Rubber pads prevent unwanted movement
Extremely durable thanks to the special manufacturing process
Antibacterial
Studies show that bacteria are unable to flourish on many species of wood
Our wood surfaces are extremely dense and dry quickly
Certain substances found in oak, acacia and beech kill bacteria naturally
Unique
Each of our cutting boards is a unique, handmade, one-off specimen
Wood is a long-lasting and sustainable material
Wooden boards are sparing to knives
Customised designs are available upon request
Recommended types of wood: ›› Oak and ›› walnut.