With our clipboard menus and beverage lists, stylebyweil offers restaurateurs the perfect way to present their culinary offerings in a rustic yet very appealing manner. Our elegant, waveboard-style clipboard is not only a real eye-catcher, it is also comfortable to hold in the hand thanks to its curved form and supple design. The high quality of craftsmanship makes the clipboard a trusty companion that neither the gastronome nor the diner will grow tired of.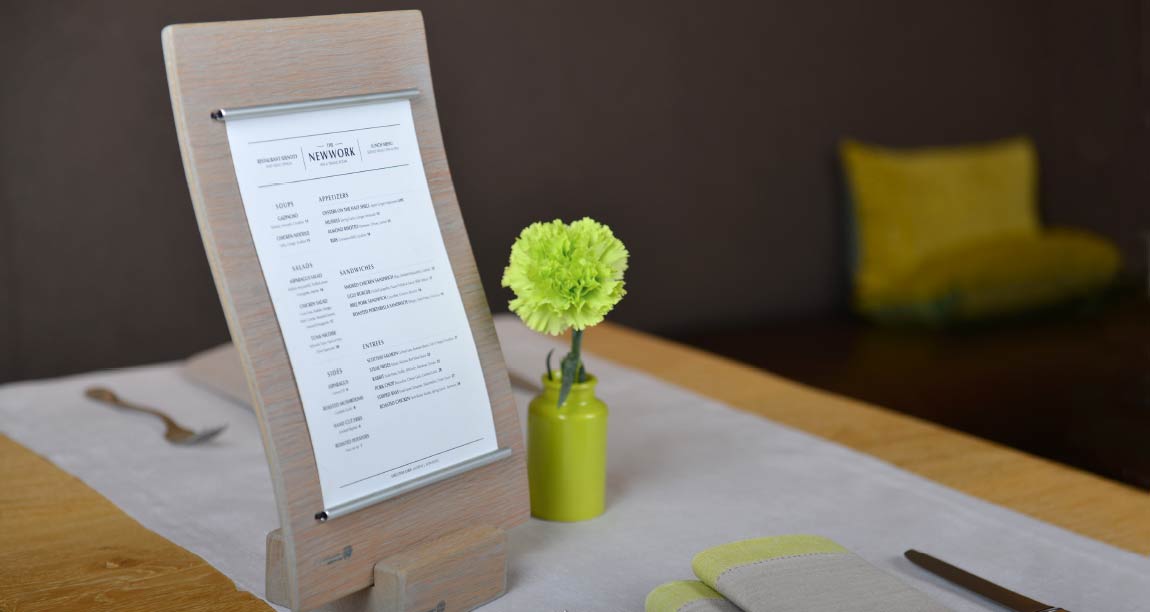 Understated
The wave-formed board is comfortable to hold
The simple aluminium clamp with rubber insert comes as standard issue
The aluminium clamps are also available in various RAL colours or plated in brass, chrome, copper or silver
Diversified
Standard-issue clipboard for DIN A4/A5-sized menus. Further formats available upon request
Our clipboards also have many uses outside of the restaurant trade.
One or both sides are useable
Well-suited as a document holder for a stable method of presentation
Recommended types of wood: ›› Oak and ›› walnut. Further options available upon request.